ABOUT CURTIS R. EXUM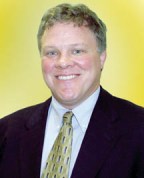 Curtis Exum is one of the most distinctive young attorneys and a leading practitioner of divorce law on Long Island today.
Mr. Exum attended the University of Wisconsin-Madison, and went on to graduate with a degree in political science and international relations. By his mid-20s, Mr. Exum was paying his way through law school as a welterweight boxer. (Click here for more about Mr. Exum's boxing career.) Upon graduation he worked for more than seven years for two well-known women matrimonial law attorneys, first in Manhattan and later Nassau County, thriving under their tutelage.
In 2000 Mr. Exum, started his own private practice in Suffolk County, growing through referrals. He maintains a significant and diverse case load predominately consisting of complex matrimonial and family law matters. While Mr. Exum is dedicated to being a sole practitioner, rather than joining a law firm, so that he can continue to personally oversee his clients' matters, which he believes best serves their individual needs and interests.
Education
University of Wisconsin-Madison, B.A., 1985
Quinnipiac College School of Law, J.D., 1993
Hofstra University School of Law, Visiting Student
Affiliations
Member, Bergen County Bar Association (Member, Family Law Section)
New York State Bar Association, Family Law Section
Nassau County Bar Association, Family and Matrimonial Committees
Suffolk County Bar Associations, Family, Matrimonial and Grievance Committees
Suffolk County 18b Panel for Indigent Litigants in Family and District Court
Law Guardian Panel Member, Nassau County, Court-appointed attorney for children in Family Court and State Supreme Court actions